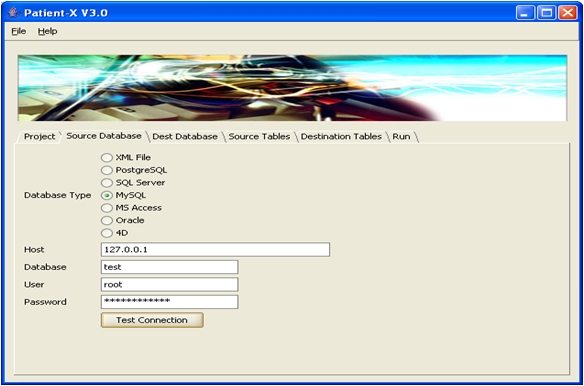 Patient-X allows data to be transferred between heterogeneous databases while focusing on patient privacy through elimination, encryption and encoding of data.
Features
Patient-X is a complete user friendly software application that allows data from one database to be copied to another heterogeneous database by even the most novice of users.

Patient-X allows the user to select the database, then the tables and finally the fields of data that they want transferred. Patient-X also allows selected fields to be encoded or encrypted.

Patient-X supports Oracle, MySQL, Microsoft SQL Server, Microsoft Access, Microsoft Excel, Postgres and MySQL databases.


Contact us at info@healthcaresimulations.com for more information.